Don't Fall
July 5, 2012
She balanced on the creaky wood
that formed a creamy rail.
She snared her lips into a smile,
a sea bright freckles sail.

"Stop, get down," seems to stumble,
flee my mouth of rosebuds.
My brain is searing,
screaming, frothing silently like soapsuds.

Her eyes are stones that children rub
in constant adoration;
undented gray that speckles beige
in dark, still, concentration.

Legs then loop, in arcing grace,
above the splintered wreck.
And pointed, nut-brown feet
meet calm and stable deck.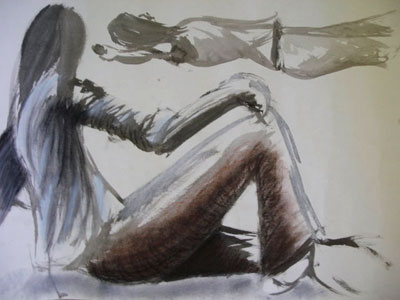 © Carollynn G., Hawthorne, NY