Less Than Three
July 4, 2012
You looked at me, with your big brown eyes, and told me that my own are beautiful.
That was the day I took a step over the edge and started falling.
Will you catch me?
I haven't hit the ground yet, and I hope I never will, because,
this
feels
like
flying,
so join me?
You promised you'd never,
ever
let me go,
and I'm going to hold you to it,
and I'm going to hold you to me,
your body so close to mine,
that I can feel your
heartbeat.
Someday.
I'm praying for that day to come soon...er than later.
I'm going crazy without you,
you know I'm crazy about you.
You got me hooked on Atmospere.
So not me.
But truth be told,
if all you listened to was elevator tunes,
I'd probably play that too.
But I'll never play you.
I can't promise much, but that one I'll keep.
Rock-a-bye baby,
don't fall asleep.
Just a little while longer,
I'm not really tired.
I could stay up all night with you.
He**,
I could stay my whole life with you.
Please,
let me know if I'm moving to fast.
I'll slow down,
if it means this will last.
You can't blame me for my desperation.
What girl wouldn't want to be with
Superman.
Yeah, I know it sounds corny,
but you're my hero.
You saved me from darkness,
and now I'm your
bright side.
Your darling, dear, babydoll, love,
call me whatever you like,
as long as you call me
yours.
And I can call you
my own.
I smile every time I see your name
on my phone, then I sing it out loud,
"Benjamin,"
Always the same three notes,
so all my friends know
when you've sent me a message.
In the message I read less than three,
which equals two,
which equals me plus you.
It also equals two big brown eyes, that looked into my own and told me
that they are beautiful.
Funny how that works out.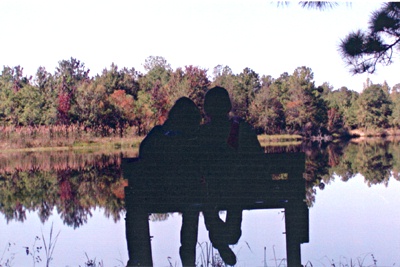 © Heather J., Slidell, LA