The Warmer Days
July 4, 2012
Summer is the smell of dirt and grass and chlorine.
Salt and smoke and sunscreen.
Metal and fruit and fried things.
Summer is the feel of sun on your skin,
sand between your toes.
Getting lost somewhere you've never been.
Summer is the sound of birds chirping, and waves crashing, and frogs croaking.
People laughing and music blasting.
Summer is the taste of a-little-more-than-golden-brown marshmallows, and a-little-less-than-done burgers.
Cotton candy that melts on your tongue like a secret.
Summer is the sight of so bright you can't see.
Redwoods touching the turquoise sky.
People that ants as you reach the top of that drop.
It's shorts and tan skin, and a smile that would give the sun a run for it's money.
Summer is all of my happy thoughts wrapped up into three words:
June, July, and August.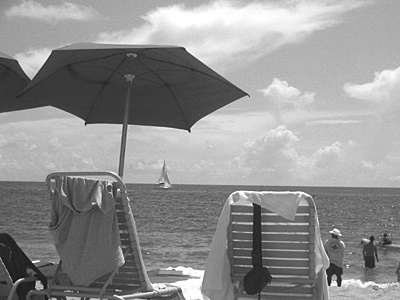 © Emily O., Boynton Beach, FL