More Than Friends
July 4, 2012
They say boys and girls can't be just friends.
I know about the rumors and lies being spread.
But I really don't care what anyone else thinks.
They can talk s***, like they're s*** don't stink.
We know the truth and that's all that matters,
Out of them and you, I'll take the latter.
That doesn't mean I like you in a romantic way.
But when I'm with you, my problems go away.
When we touch there are no shivers up my spine.
I don't get butterflies when your hand's in mine.
But I feel safe when I'm wrapped in your arms.
There's something warm and familiar about your charm.
Honestly, what I'd do for you goes to no ends.
You're like a brother, always protecting me.
That kind of love truly does go beyond friendly.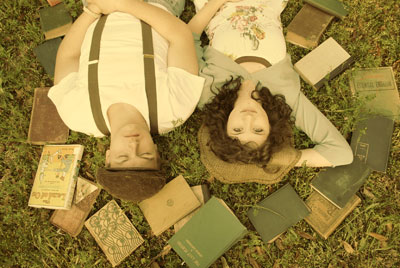 © Gabrielle A., Pensacola, FL