Haunted
May 2, 2012
I am haunted for the rest of my life,
By the girl who reaped her fate early with her own scythe.
I tried to talk her out of it,
But there was no controlling her maniacal fit...
Her outrage, her outbreak...
How could she have believed she was doing good for everyones sake?
She felt cursed by the world as she cursed it back,
But never knew her hypotheses were contrary to fact.
Her beliefs of being so worthless,
Living a life so pointless,
Could never be so wrong,
In my world where she belonged.
What could I have done to save her?
Curse my words that didn't act as an interceptor!
Curse the world for making life so grim,
For now the sun shines so dim.
The glowing beauty that once radiated from her skin,
Now has gone pale with the devil giving his grin.
Eyes that were so piercing they made my heart drop,
Now are so blank they make my heart stop.
She seemed so happy with such a beautiful smile...
No one would have guessed she'd be so suicidal...
Tell me! What could I have done?!
I tried to talk her out of it, but I'm only the voice of one!
One, one girl, who felt exiled by the world.
One, one choice, that changed my whole world.
One, only one life to live!
None, no one left to forgive.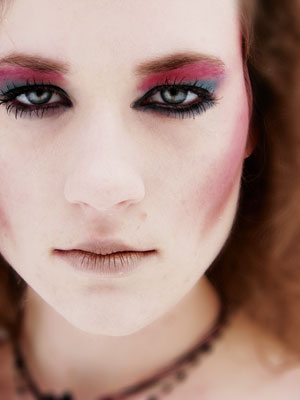 © Elizabeth H., San Bernardino, CA