The Current State of the Union
April 10, 2012
poverty perpetuates;

wealth follows suit.

those who are not gilded

are left destitute

two polar ends of spectrum,

two polar powers of charge.

though colorless, you'd expect them

to not stand so far apart, at large

distances between each other

never changing through the years.

through ground breaking discovery

through laughter, and through fears

you play the hand your dealt with

and you deal with the deck you've got.

the winners hold the loaded dice

the losers become accustomed to simply not

getting all that is wanted in all that will proceed;

there's comfort in familiarity

in patterns that repeat.

and the winners will keep on winning

day in and day out

and will work leisurely to get what's desired:

what they've never done without.

and this is why poverty perpetuates

and wealth follows suit.

this is where dreams become lost in the fabric, become forgotten and dilute.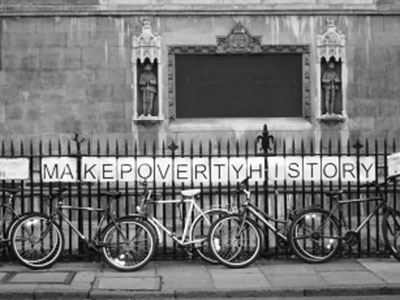 © Katherine S., Agoura Hills, CA