The 8th of June
March 27, 2012
There's nothing alive
that brings me to
than the thought of that girl
on the 8th of June.

The wondering bliss
of actual care
made her sit
and stare.

Because of this
her idea was jumbled
with the idea that
I loved her.

But in the night
I began to realize
with great fright
that I did.

What was I to do?
What could i say
that would make her
understand?

But she shook
her small head
and took her book
and ran.

She didn't believe my plea.
She didn't believe my feeling.
She didn't believe me.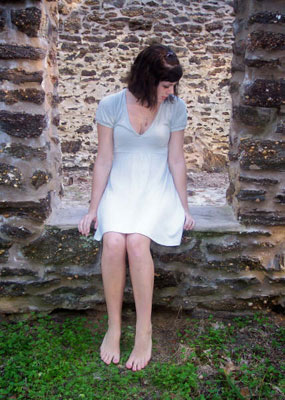 © Katie S., Vineland, NJ