Teen Angst
February 20, 2012
Teen Angst
Hormones, menstruation and acne,
All a part of our puberty;
It's not all this that causes our rage
It is more to do with our age.

You tell me to grow up,
Responsibilities I must own up
A young adult is what I should be,
But you will not let me be.

"You're still a child
With behavior juvenile,
You can't be trusted, not yet mature"
Of this, my dear, how can you be sure?

My rage and fury is aimed at you,
How can you be so confused?
Am I child or am I adult,
For this must come to a halt.

I will not whinge nor cry
Or ever wonder why
If you treat me like a child
But only a child.

And I will not complain
If on me you pit strain
And treat me as an adult
But only an adult.

I am not both, only one at a time,
For your decisions do not favor mine.
Hear me mothers, fathers and teachers alike,
For I desire not to relive the Third Reich.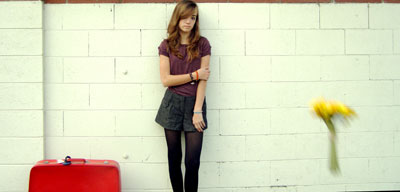 © Austin K., Studio City, CA