Sure You Can Ask Me Some Questions
February 17, 2012
So you're adopted? Does that mean your parents didn't want you?
Ketchum? Isn't that a white person name?
Wait you got a B? Aren't Indians supposed to get all A's?
Is it OK if I call you Indian?
Don't all Indians like spicy food?
Do you speak Indian? What? It's Hindi?
So are you Hindi? Oh, it's Hindu?
Oh wait your names isn't Priyanka?
Sorry all you Indians look alike.
Right you're not Indian because you are adopted.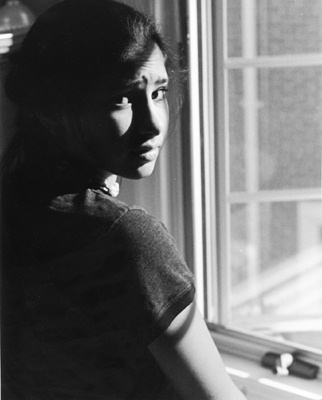 © Jennifer H., Bethesda, MD