Death Within Life
February 8, 2012
Time stands still.
I look around. A dime falling from a rich woman's hand,
She spits on it in disgust.
An old man's outstretched arms,
Crying for a son killed in war.
A dog stands in front of a car,
Scared of being hit.

Life is never happy,
Never bliss.
I look around,
Searching around this frozen world
For someone that is happy,
Without a loss.

And then I see her.
A girl,
Laughing.
She sits next to an old trash can
Feeding a pigeon crumbs of bread..
Her cloths are tattered,
Legs bruised and scarred,
Hunger throughout her whole being.

And yet,
She laughs,
And feeds a bird with the only food she has.
I hear her voice,
And let her lead me out of this lifeless state,
Out of the grieving and loss that tries to devour my being.
Into life,
She sets me free.

I look at the rich woman,
Who walks angrily across the street.
The dog,
Who spends it's last moments in life afraid of death.
And the old man,
Who will grieve for the dead without joy for the living.
They will not live their life,
Because they are already dead,
Even before they enter their grave.
That is loss.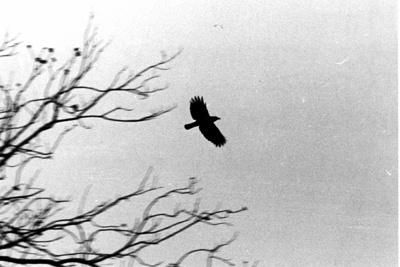 © Jacqueline T., Flowermound, TX