Twinkle Twinkle Lonely Stars
January 13, 2012
What's it like, shedding light for eyes who do not see?
Behind closed lids, adults smile to an imaginary melody. 
Twinkle twinkle little stars, you're pondered nevermore. 
Overworked, industrious minds have shut the door. 
Still, luminescent in the indigo, translucent sky, 
your diamond family continues the ancient lullaby.  
Sleepers ignore your beauty, but us kids come out at dark. 
Keep on twinkling, lonely stars, we wonder what you are.

 If I shiver, will you come and warm me up like father sun? 
I'd place you in my pocket, show you off to everyone. 
How I wish you could shoot down or fall, and join us carefree kids, 
dancing on the pavement  in the frost of winter wind. 
Not a care, my sparkling child, just laughter all the while, 
give our robot world the glimmer of your midnight smile.
Come follow us, illuminate, for dawn's no longer far.
Keep on twinkling, lonely stars, we wonder what you are.

We can see your teardrops shimmer, and cannot hear your cries, 
but you speak to us, through your hidden pictures in the sky. 
We warned you time is limited, but don't blame it on the clock; 
the sky, your home, controls insomnia down on our rock.
You disappear, one by one, too tired, now, to fuss- 
open seams in a cashmere blanket we call dusk.
Midnight you'll wake up once more, to the beating of my car. 
Keep on twinkling, lonely stars,  we wonder what you are.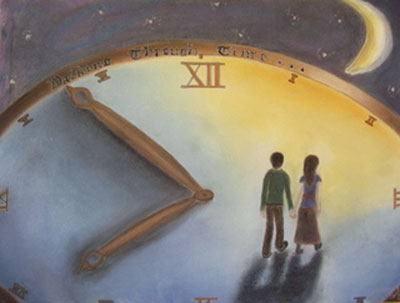 © Carollynn G., Hawthorne, NY