About you...
January 10, 2012
For one who seek such a wonderful touch,
on that bends and sways,
with the movement of your body. He's perfect.

For one who seek for burning desire in a kiss,
there's nothing more you'll love but this.
Movements of body to body
the burning signs of lust are passion are so* there.

You'll never experience something surreal.
Nothing so serene.
Nothing that makes you lay there....
and forget...the world.

The matterings of others, dare to betray you,
Forever lifeless in your blank mind.
The feel of his touch on your skin feels blank,
even dream like.
Like non of this could be yours...but yet your wrong.

Comfortable and serene,
unending repetitive battles of mind.
The feeling of lust that is so far behind.
Can this be lust or is this love.

Living in vain?
Or swallowing pride?
Suck up your fear,
and show him up dear.

Living now in a lie for drowning in his never ending lust,
Drowning in what I thought was.
Crying wrapped up in my own self pity...
an thoughts.
World of your own crashing....

Pulling you under the water,
Drowning in your tears,
Wrists over flowing with thick red blood,
The it stops its self in its tracks and backs up to your head.

Is this real?
Or is this a nightmare?
Can I wake up or am I out cold??
What can I do besides sit here and fill myself up...
with my anger, depression, and self sorrow.

Going into a deep despair,
as water finally starts filling my lungs,
taking away my breath.
And with my last breath I whisper to you "I Love You".
And I'm gone.....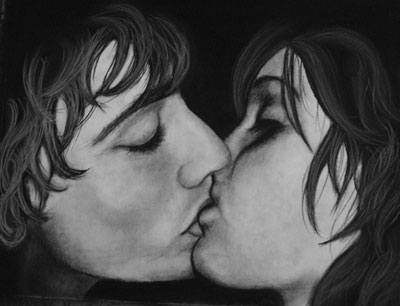 © Anna Y., St. Robert, MO