Caught In the Undertow
January 5, 2012
Im Caught in the undertow
That's one thing I do know,
What I don't know is how to get out
And until then I'm left tumbling about,
Feeling like I'm drowning, going further down with each blow,
Floating in the deep ole blue...
stuck out here without a clue,
No idea how to get back to shore-
Tiring out, heart aching and chest sore,
Won't someone just throw out a life saver?-
Something i thought you were!
Tossed back and forth with every swell
Don't know if I'll make it out well,
Or alive at all
How for you did I ever fall?
Now there's no way out of this hell
And thanks to you I'm now stuck in these rolling swells!
And I'll be drifting away
Until the day
Someone comes to rescue me-
From all this pain and misery,
No longer will I feel like I'm drowning
No longer need to feel like dying!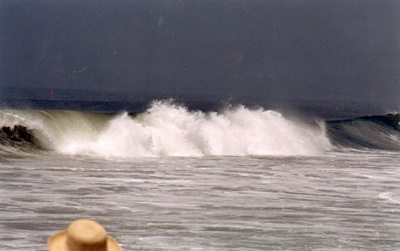 © Laurence S., Los Angeles, CA