My Life Isn't Perfect
December 15, 2011
My life isn't perfect,
I fall and then get up,
I stumble through my life,
But I believe I could really rock!

I try to work hard
On all the things I do,
But trying is difficult,
To get my jobs through.

My vision on life isn't great,
Not 20/20 like most,
I'm very near-sighted,
Too bad there's no glasses for those.

My voice is very small,
I am like the mouse,
I squeak on by you
In my navy blue blouse.

I have wonderful hearing,
All those taunts and sneers they make,
Goes straight to me,
I wish I was deaf.

My life isn't perfect,
I have my ups and downs,
More downs it feels like,
I've put down my crown.

Please don't think I'm perfect,
Just because I smile,
I am not perfect,
I've gone through many trials.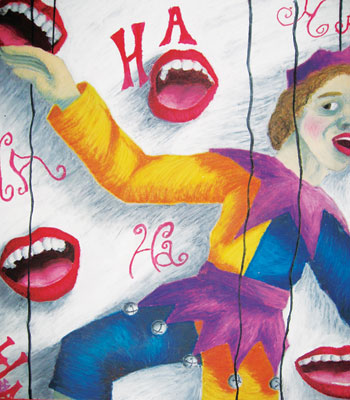 © Carollynn G., Hawthorne, NY