In Glorious Times
December 1, 2011
Obliteration Untold!
Mayhem raining down uncontrolled!
Totaled in these skinless swine,
Modeling themselves as the newly divine,
For in this Time, Death is our almighty sign.

Shadows of a skeletal stag,
A cry risen, a fire streaked flag,
Crooked beech, in twisted revels
Summoning forth our ancestor's devils.
In ashes they shall reign,
Building thrones from the endless slain.
Before these Glorious Times.

The beasts writhe, and gnash their teeth,
As the life falls from the greenless wreath.
Windless willow be our guide,
Stay our hand, take our side,
Help us to these Glorious Times.

The chosen home, now they lie in peace,
Yet elms reach where ashes roam.
Clacking bones of a skeletal stag doth cease,
Tale told only in darkest tome,
And fade from these Glorious Times.

That which doth sleepth, let sleepth,
And where ashes lay, doth weep.
Fallen few, stay not forever of dust,
Assemble thyself, rise thou must,
And bask in the splendor of these Glorious Times!

Ashen woad and shadowed grove,
Through the earliest places,
Trek to the newest of stars, and thou shalt findest
A darkness live again, for the light doth wane.

Beholder of our Glorious Time,
Where ashes do lay, hafted in twain,
They ascend, out of their days,
Cavernous maw and sightless gaze.
They ignite the darkest sky,
And cast the pigs forth from their sty.
Atone thy sin, and bask in these Glorious Times.

Brilliant elm, our forefather's pride,
Climb forth from the grave, and divide!
For our time is coming, in tentative spaces
Dressed in wilting laces,
A hymn to our Glorious Times.

From Man's first step through greatest stain,
Bring us mayhem, malicious force.
For glory, power, or greater gain,
Men wail and curse destiny's course.
Now rise! Out of thy deathly bed,
Fathers of a Time, Lords of an Age,
With groaning bones and countless dead!
Bring us to an end, bathed in rage!
And end these Glorious Times.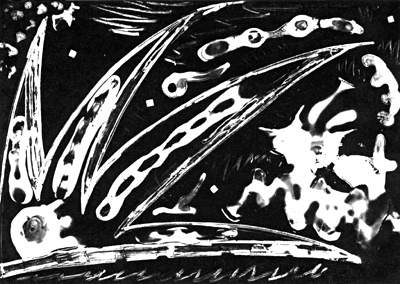 © Chelsea G.,Aberdeen, SD