I Sit at a table
November 8, 2011
I a Table, I sit and analyze,
I look at the dents, scratches and carvings.
I sit at a Table, realizing how it differs from other tables.
The particular Table I sit at, is missing one of its legs, it's missing one of its support systems, a piece of,
Itself gone.
Needing the support of my body to hold it up.
I sit at a Table, and gaze at its lifted finish,
A ring of carelessness.
I am sitting, staring at the Table, staring at its fading colour,
I sit at the Table, thinking of how I and it is alike. I sit at, what is now my Table, think of how it once was round with smooth edges, but now is the shape of an oval, and has a rigid outer ring.
I leave my Table, then return with a piece of it.
This piece, was its support system, its missing leg.
I twist the leg back on, under the dusty screw.
The Table no longer requires my body to stand sturdy.
I then stain the Table, a new colour, for its new life.
I sit at a Table, I sit and analyze,
I look at the new stain, look at it hold itself up without my body.
Of course it still has scratches, dents and carvings,
And it will always have them, but now, it's stronger.
My little Table is Strong, Sturdy and Impossible to break.
I sit at the Table, realizing that its no longer a table,
Its me.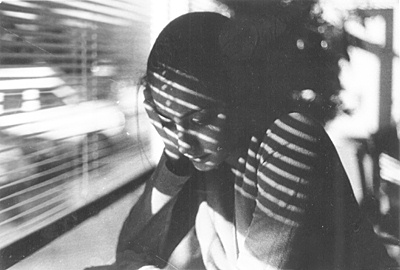 © John O., New City, NY