At School
October 13, 2011
Sick,
Tired,
Weak,
In pain.
Not much in school
I could gain.
The knowledge my teachers spurt
goes through one ear
and out the other
no one to talk to
when the teacher says
"Talk to one-another"
Can't get sick
Can't miss a day,
Or those good grades
go away.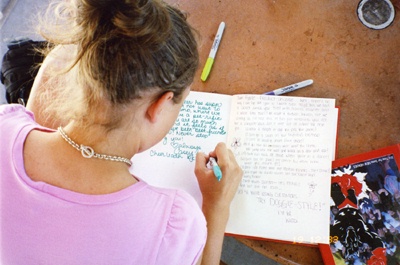 © Jessica S. Pheonix, A