Imagination
September 2, 2011
"Someday, somehow, I'll leave this place."
That's what they all say.
But me – I sneak out every night
When my mind will fly away.
In my thoughts, and in my dreams,
I'll leave the world behind;
And my soul will dance with raindrops
As I soar through silver skies.
Then down the rabbit hole I'll plunge
As the stroke of midnight sounds,
And up
And up
And up I'll fall, until I touch the clouds.
And that's when all of it will dissolve
Into some shade of white,
And I'll take out my painting brush
And paint a world that's bright:
Where the sky is golden
And the clouds are pink
And flowers bloom all year round;
Where hearts are made of sunshine
And feet never touch the ground.
But then I'll wipe it all away
And tear the canvas down
And I'll wake up to clouds of gray
In a world without a sound.
So I'll lean out my bedroom window
And if I lean too long,
I'll tumble out of it once again
And fly away on a song.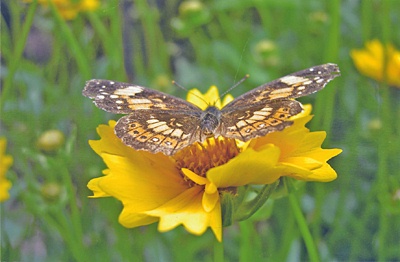 © Michael T., Letart, WV