You're the only one
August 21, 2011
I looked down to him and our eyes met. There was no stopping it now. He leaned his head up and I craned my neck down. Our eyes closed and our lips met. Suddenly I was enveloped in pure bliss. Electric tingles broke out across my body. My entire being was filled with warmth, every sense was heightened. Everything else melted away and it was just us in that perfect moment.
My fingers tangled in his black curls, and his hand wrapped around my back. Our lips and tongues meshed together so you couldn't tell whose body part was whose.
When we pulled back after what felt like eternity in pure heaven, our eyes locked. He lay back down against me and I realized I was smiling wide. No matter how silly it felt the smile wouldn't fade.
Before him I hadn't believed in an instant connection. Before him I hadn't known the legendary fireworks of a touch. Before him I didn't think real love was even possible.
With this one kiss he showed me just how wrong I was.
Our attraction was so intense that it would make magnets jealous.
I locked into his metallic eyes with absolute wonder. How could this stranger have gotten so close so fast? In a hopeless romantic way I hoped he would get even closer. I knew that if I was to allow anyone into my heart it would be this new stranger.
Our connection had to mean something, didn't it?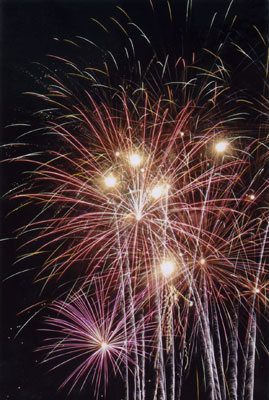 © Michael D., Hawthorne, NY