Same as the Old
June 20, 2011
The sun rises comes over the hills, I watch it set on me. fire skies the glowing valleys.
Every where it shines I see her in the clouds.When the sun sets we enter night the earth is rotating moving right.
The light is gone a new dawn and in the darkened mist she's still there looming in my mind I hear her voice
flow with the sands of time! From the deserts to the mountains the hills and oceans to!, every were I go her eyes
following me, no way to escape, were will i go I never know. I love those chilling eyes, yet her hearts as cold as ice
Running fast from your hateful creed
running away from everything you offer me
running scared from that menacing stare
Were to go and to hide, ill face it with my strongest pride...Love is in my sights!
Going head first gonna complete everything by the time my feet go on in!Already coming out the other side
You will see how much I can be, the greatest things all at once the best things always come
unexpectedly  but no reason to run!!! Just enjoy and have fun!!!!
Loving all, no matter what!
Loving all, having fun!
Loving all, Pride and standing tall!
This is were I come and you go, or stand by me strong stay bold!!.
Its your choice the biggest choice of all! Take it or leave it I say
It wont matter to the future if you leave it alone, but change is destined
to come! Enter the new times with a hand to hold, or empty handed the same as the old!!!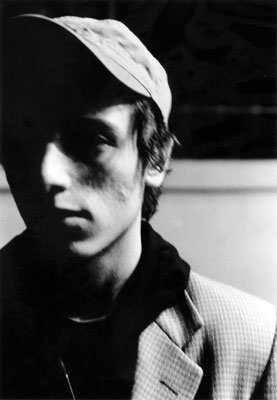 © Ariel L., New York, NY