Today
June 17, 2011
Hate boils within the body of all of us at some point in time,
Violence controls us and our society,
All we can do is sit and whine.

Like a two year old crying because he can't get his bottle that's next to him,
We don't stop,
We just give in.

Chuckles come from the audience watching the horror movie.
We should all laugh at death right?
Of course we all should be.

Like playing tag,
We don't stand in place,
Of course we don't, it's a race.

Thousands of people died one day in September,
That's not awful right?
Of course, that's why I see bumper stickers that say we won't remember.

Like a bully pushing a kid down to the ground,
We don't care about him,
We just form a crowd.


I turn on the TV to channel four,
Another celebrity scandal,
Is this news society's core?

A soldier dies in Iran,
No news attention,
Instead we hear about a new type of crayon.

A politician steals money and is found out,
No jail time?
Of course money can get you out of anything no doubt.

With money and greed,
Anything can bought,
Everything you don't need.


Let's blame the Government!
Let's blame the police!
Let's blame the president!
Let's blame the city!
Let's blame the Democrats!
Let's blame the Republicans!
NO.
Let's blame you and let's blame me.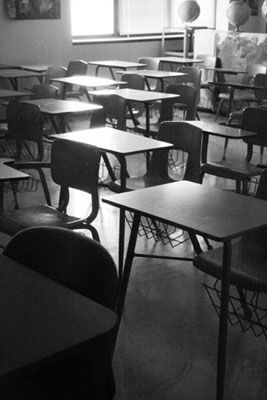 © Sean C., Princeton, IL