Father of Mine
June 17, 2011
Your ignorance hits a spark,
The fire rages inside me.
All these emotional scars, you've made your mark.
You carry on so selfishly.

I don't care about you anymore.
My tears of fury spill, because of you.
I'd shove you in a cell, and lock the door.
Then maybe you'd see all that you do.

But your ignorance would prevail.
And we would All suffer.
In my heart you hammer a serrated nail.
Yet we continue acting as if you are Better.

This pretense of love claws at my skin.
No tourniquet, I continue to bleed.
Already you think you win?
I will bite the hand that feeds.

I'll starve if I have to,
Is that what it will take
For you to see the damage of You?
I am an Ocean, you are a mere lake.

I will find a way
To break your locked mind.
One day, you will Pay.
Hear my metal wheels grind!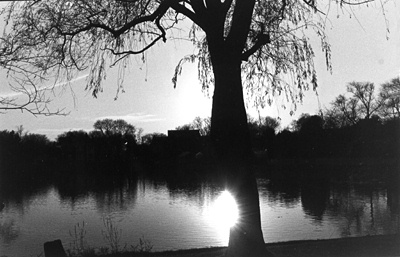 © Chuck K., Marblehead, MA