FREE!!
April 1, 2011
I love life because I can. I live free
because that way I'll win. I have the
freedom
To love.
I have
the freedom of a dove. I'm
free like a bird in the sky.
I can see
what
-ever I
choose
because
I fly high.

I can soar
over the mountains.
I can bathe in a stream. I can drink
out of any fountains.

I can play
on any team.
I'm free in
my own
way. I
promise
you I am,
listen to
what I
have to
say. I'm

A good person and I make good decisions
Because of that people can write good
descriptions.
It's who
I am, free
to an extent
but with
no limits. I hope you understand
that. until I die, I won't be finished.
Even when
I'm gone
people will
remember
me. They will hear my name and say,
"Oh that's the girl who lived free!"Free

of wrong, though I sin everyday. Free as
a song, in the lyrics I lay. Sneaky and swift,
noisy and
loud. Even
when I'm
upset I am
proud. I'm
open minded and a good friend. I'm
freer then the carrier pigeon that I send.
I have
feelings
and a
heart.
I have
been scared from the start. I'm just like anyone
else, but I'm free. Do you know why I'm free?

It's because I'm me!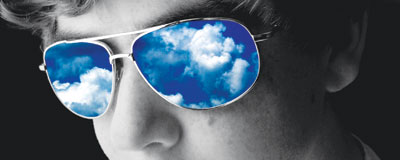 © Joseph B., Mesquite, TX