m0nEy
February 22, 2011
we always ask what we're going to learn today,
could you repeat the question?
we all know the answer,
we just don't wanna try.
we all say we want peace,
until we learn what they answered,
we're selfish and blind.
you, even I.
I can't tell the truth,
when I'm buried in lies,
'cos sometimes the answer's,
just too hard to find.
I see all the colors,
when I look at the sky,
but when I look at the faces,
I keep wondering why.
we all want a future,
of love and of life,
but when you don't have freedom,
is the risk worth the price?
I can't say I'm sorry,
when I feel no pain,
survival of the richest,
I've got no one to blame.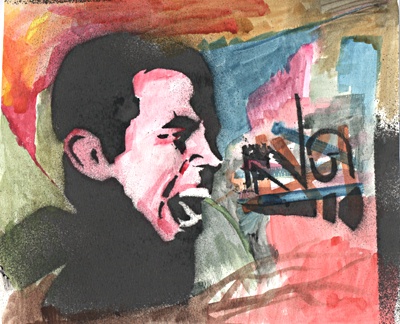 © Joseph G., Phoenix, AZ