Here...On Earth
February 1, 2011
When the Earth was created were you made?
Did you harvest all the land's fruits?
And tame all the wild brutes?
Did He up above reward you with peace?
Made sure all the creatures bowed at your feet?

Did He lay flowers on your eyes,
And made sure you were drifting high?
Did He whisper in your ear,
What all men wish to hear?
Or did he rip you from peace,
Take away a piece?

Then at night you woke.
You gasped and clung to your side.
You found something missing.
Some part of you that you had never seen gone.
Your bone was ripped from your body.
Your eyes fluttered and you looked up at the light.
Before you was a creature of curve and shape.
"A woman" your mind whispered.

Her hair long, shoulders strong,
She shook you like the sky's rivaling song.
You looked in shock, such perfection in body.
Such sweetness in eyes, you were swept up in melancholy.
You gaped at her with your mouth hanging wide,
Then she took you in her arms and you both cried.
You were no longer missing, because there before you was a creature.
A creature that hadn't bowed to your feet.
But a kind spirit that made your heart leap.

Then He walked and you both took your place.
She stepped back timid, afraid of the unknown.
You stepped up, held her and proclaimed her as your own.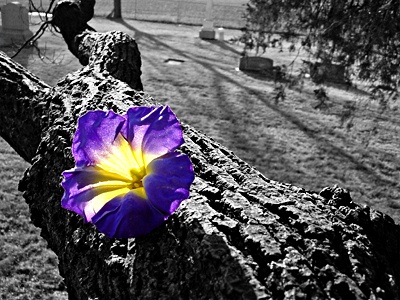 © Greg K., New Lenox, IL