" God's Ocean "
January 5, 2011
Step on the sand
Feel the Ocean brezze,
Ask God to save me
If he please.
Look in the sky
Where Heaven can hide,
Step in the water
Why not bother?
Feel the waves on your back
Just lay and relax.
Feel the tide pulls you under
You can not breathe,
The tide brings you back up
How can this be ?
God had the Ocean set me free.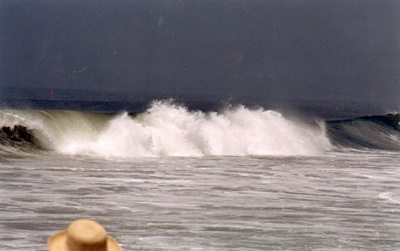 © Laurence S., Los Angeles, CA