Fire Drill
December 10, 2010
1.
At the sound of the bell, immediately panic and rush from your desk. You will hear your teacher telling you to get in a line, so stand in a large, undefined group.
2.
With the teacher's okay, run down the halls to the fire escapes, making note to make as much noise as possible; ex: talking with friends, screaming, stomping, etc.
3.
Once outside, make a big deal about finding the right tree, stopping by and asking other students which one it is, even though you know that they have no clue.
4.
When you are at the tree, you may socialize until the return bell sounds. During the socialization period, the teacher's will attempt to call roll, but pay no heed to them, just answer when everyone around you is pointing out to your teacher where you're standing.
5.
You may proceed to get back to class in any way, form, or fashion.
6.
Don't forget to push, shove, or knock people down throughout the drill as you see necessary.
7.
Have a nice day!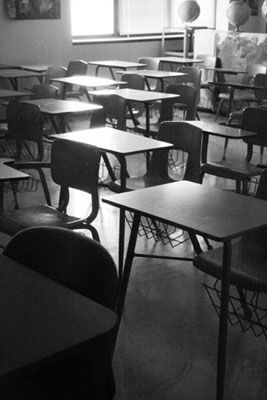 © Sean C., Princeton, IL