Someday I'll Be Fine
December 3, 2010
No one sees the silent tears you cry,
They all think you're fine.
I'm not fine, oh I'm not fine.
The pain is still here every day,
You can find no other way,
To deal with the heartbreaking loss.
You smile, that perfected smile.
To make them believe you're fine,
Oh I'm so far from fine.
You've tweaked this facetious act of yours,
Perfected the silent tears,
Save them for the nighttime,
So no one can know your fears.
They say it gets better but you wonder when,
Someday you'll be fine,
Oh how I want to be fine.
How I want to not have to be fake with them all,
But if I tell them the truth,
I'll break down and bawl.
Once that first tear falls to the ground
The rest of them will be immediately found.
There will be no way to stop the water works,
I'll cry so much that it hurts,
So I'll hold it all inside
Hoping that someday I'll be fine.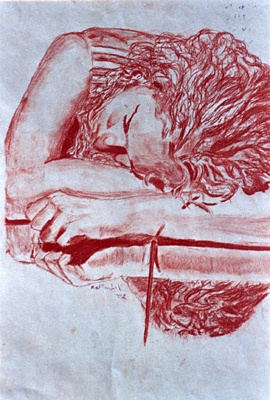 © Mark S., Kannapolis, NC