one more day
November 8, 2010
One tear dropped.
My insides are crumbling.
I slowly fade away.
One more day, I hear you say.
I beg you please.
Just take me away.
It isn't fair, it isn't right.
You're the reason I cry at night.
I'm not her, and I will never be.
I don't want to feel what you refuse to see.
Charcoaled eyes keep hidden lies.

The next day comes.
My heart, it hums.
I already know my fate.
It infuses me with hate.
Yet on I go, I go with the flow.
When we're alone once again
It starts to begin.
I try to resist.
Still you persist.
Quickly perishing is my will
I thought we had a deal.
I've done what you fancy
You're making me antsy.
I feel the words before the said.
My heart feels like a ton of lead.
I despise the words as you say, one more day.
Just one more day.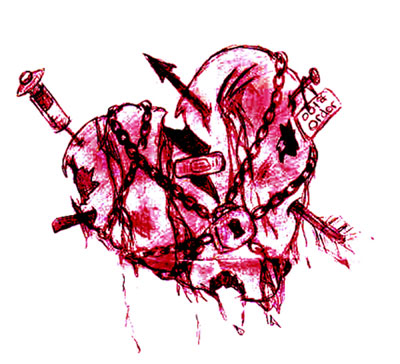 © Asia B., Hudson, MA