calling out to me...
November 8, 2010
Why are these voices confusing me? I try to drown them with music. But, then, a voice comes on.
A voice comes and saves me from my down-world spiral.
To people he has a voice...
A voice of an angel.
But, to me,
He's calling for help.
I don't give up
I try to tell him in my dreams.
But, I know he doesn't have
the same dreams.
I'm not his dream girl.
I'm the girl in the backround hoping that...
He'll notice me from that distance...
This far away.
I'm like others that want him to find his way.
But, suddenly he lashes out.
He's unprotected...
Duck! Are the last words that come to his mind.
He is now sick and tired of people not listening
Not listening to his words
On what he has to say.
Listen to his lyrics
Not his looks
And you'll see a new side of him...
And even though,
you know every lyric to his songs
doesn't mean you're actually listening...
And even though,
he sings for you.
You don't give him that respect.
The respect he needs
to keep him going.
And to give his songs.
I'm sure he would really appraciate
it.
Thank you
All
for
Listening
The
Ones
That
ARE
Trully
Listening...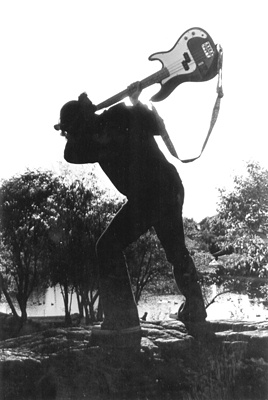 © Liz C., Marblehead, MA