Mas Cara
June 26, 2010
Two-face
The one you tell secrets only to be told
Li-ar
Cheat-er
TWO-FACE
Show no warning
Sign
Clue
Hint
Just an upper-class puppet
Perilously attractive
Perfectly generous
Persistently putrid
On the inside
li-ar
cheat-er
TWO-FACE
I AM the popular ideal
I am happy but am I real?
Yes
No
Whispers about me
I hate?
No.
I love.
Att-en-tion
Necessity
Want
CRASH!!!
Addiction to downfall
Step on you
Raise me up
Like soft fluffy feathers of angels
Coarse sandpaper to surfaces of fresh clay
My face is your face
All faces
My face
Your face
TWO-FACE
Cheat-er….
li-ar….
I know you hate me.
I hate myself.
Two-face.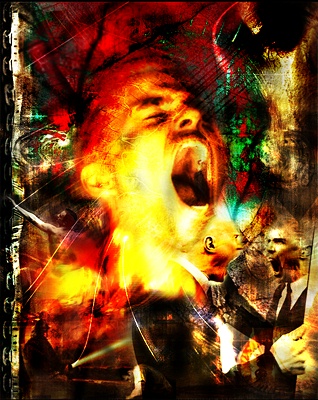 © Mark P. Woodside, NY