Slave
May 21, 2010
He's a slave working hard labor,
Working to change his behavior,
And I'm lost without his smile,
Could warm my heart now comes denial.
He can't be gone not again,
Wishing I could save him from this end,
But I lost him; the building took his face,
Away away I would take him from that place.
While he's missing from my life; while hes gone,
I'll be singing only a heartbroken love song,
I miss his sweet kiss his adoring happy eyes,
Miss his touch on my cheek to wipe away my cries.
He was my angel never can I forget,
I gave him all my love now I'm in debt,
Without him I'm heartless wishing no success,
Without him I'm angry from joy I regress.
These tears pour down my cheeks he's not there,
Now I'm left alone again; alone with no one to care,
And I'm speechless and I'm broken without him by my side,
Even though he'd never know what he did to me inside.
When he was around me my eyes brightened,
My lips gave a smile and inside I felt frightened,
Because I knew behind that smile and the blush,
That he was only looking for the head rush.
I wanted him happy, wanted me to be what he was looking for,
I wanted to tell him if he just looked at me he wouldn't need all the drugs
anymore,
Love is powerful enough to make you dizzy,
And with him around, he made a mess out of me.
Nobody's perfect, everyone has flaws,
But I saw his as beautiful, it was okay to break laws,
To me he could blow any girls mind,
He was adoring, funny, and extremely kind.
His personality addicting his looks were too,
Now I guess he'll just be waiting to hear an I love you,
Because that place is hell it'll give him a taste,
Of what life will be like if he continues to waste.
Waste his time and his money and stuff he doesn't need,
Waste his talent and his personality when he really could succeed,
He's a bright kid just heading in the wrong direction.
He's the right kid, wish I could show him his perfection,
Because to me he's my everything, he's my personal drug,
Without him I'm feeling empty; needing his smile or his hug.
Although his love I can't find,
Cause he's left me behind,
So I learn to take his place as he had left before.
Leaving me to solve problems alone once more,
I struggle its endless but I think of only his face,
Its gives me the strength to win any race.
In a race against time can I overcome the clock,
Can I beat the past and run into tick tock,
This is the present and I'm learning this slow.
Learning the sadness I'm showing I need to let go,
Because when you get back you'll be better than before,
And I'll know I can only love you even more.
So keep a smile on baby carry yourself through,
Because I know deep inside how good you can do.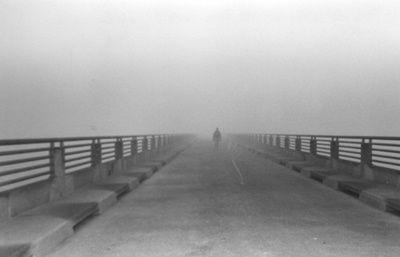 © Becky G., Westerville, OH