Ode to a Poetry Teacher
June 2, 2010
Abstract and Abrasive
seeing and saying things the way they are,
getting on so many peoples' nerves
but always pulling the next thought from thin air.
Beautiful and Bubbly
supplying conversation and light
to even the most silently gloomy depths of our minds.
Dot dot dot, this poem could go on forever
two words for each letter.
Poised and Pretentious
whoops! wrong word,
she's one of the few real people in the world,
trailing grace behind her in
a 50 meter wake.
Wonderful Writer
meaning every one of its many facets
She will listen to you and respond
without the silly bias of teachers.
Putting you first
and everything else about her second.
She is magnificent and hilarious,
lovely and terrifying.
"She's a little odd,"
Says the man shrouded in shadow.
I do not care, I never will.
Learning from her is getting the most
magnanimous thrill.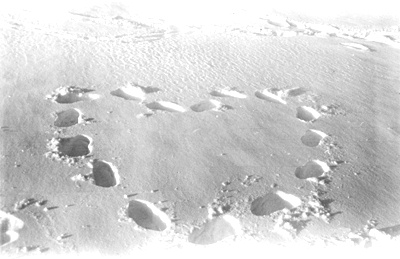 © Kim B., Marblehead, MA