Smoke
June 2, 2010
The puff of smoke and whirl of relief.
The calming down it makes you believe.
The feeling as it fills your lungs
The smoke that is the devils tongue
It's licks it's way back up your throat and escapes between
Your teeth. Then comes right back to re assure
The death you will receive.
To bum a smoke, to take a hit,
It's killing is not worth a bit.
It's smell of death that lures you in
Will be your downfall and a sin.
It's beautiful curl of white gray smoke
That releases the feelings you will evoke.
It's taunting laughter and adreneline rush
You can't shake the feeling, have you had enough?
But no it whispers take another
You can't resist the pain it smothers
So is it worth it in the end?
Why yes, so take a hit my friend.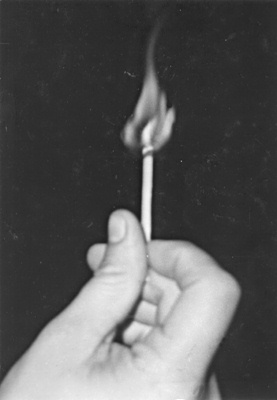 © Stephanie H., Highland Village, TX