My Relationship Poem
April 22, 2010
There's this thing I have with this boy
Some people think he's fakin' but he's the real McCoy.
I met him in the 7th grade when things were kinda bad
He always made me happy even when I was sad.

We had a special bond together all through middle school.
At first I thought of him as a friend and thought that he was cool.
But before the school year ended
He told me the real feelings that were intended.

After that he was always on my mind
Every second, every minute, every hour of my time.
Our bond was something fantastical
Magical, flexible like two acrobats working together
And helping each other forever.
Then that moment around our prom
He dropped the message like a bomb.
Bailing on me in front of the school
Making me look like a fool.

I hated him for that and didn't want to speak to him again
Until that summer
When I saw him on the bus
He said he hated being an "I"
And wanted to be an "us"
"What am I to say?" is what I wondered.
Then he told me to think about it and gave me his number
I asked myself if I should give him another chance
If he wants to then I guess I can

He apologized for what he had did
And promised that he never would do it again.
I still to this day take him by his word and stay with him till the end.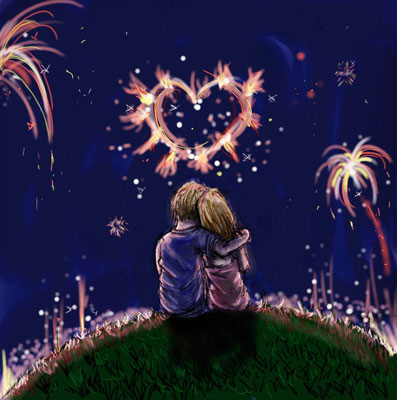 © Carissa G., Aberdeen, WA