Sun Dance
April 20, 2010
Barefoot, mud stained, and blinded by the sun;

Struggling with an inner battle, within seconds my heart had won.

Walking faster, with a skip in my step, arms swinging wildly about;

Neither a map nor a question was necessary, my battered feet knew the route.

One tree, two trees, fluorescent wild flower grew in sight;

I floated with my shadow, approached the calling light.

Steady as a sewing needle, slow as a sloth;

I tiptoed into my favorite prairie, the dirt now soft as silky cloth.

I pranced straight to the middle, loving the current circumstance;

Thanked God for my prairie, and endured my long awaited sun dance.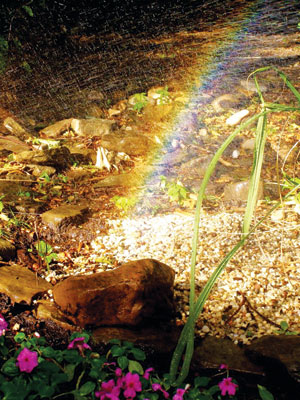 © Kristine B., Setauket, NY