If the Rain Could Clean Your Soul
February 28, 2010
If rain could wash away our sins,
Our wrongs, mistakes, and lies
I'd steal all of your umbrellas,
Leave you under the gray skies.
Each raindrop would make you repent,
And give you back your smile.
Return the person that I knew
Who had a life worthwhile.
That person has been missing,
The one I used to love.
You've seemed put your hood up,
Hiding from the rain above.
If I could wash you clean
With that pure precipitation,
The two of us, we could re-build
The cracks in our foundation.
Lift up your head and face the rain,
Let it wash away your guilt.
Just let it fall and let it flood
All the walls you've built.
Drown yourself in new life,
New beginnings, no regrets.
And then you'd be that somebody
I'd never once forget.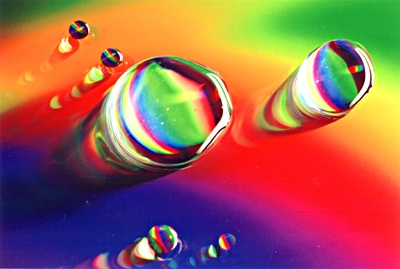 © Matt D., St Peters, MI