The Bear and the Watch
February 6, 2010
A bear and a watch, friends they were.
They bonded and chattered while they sat in the store.
They could relate to each other exceptionally well,
For they each possessed flaws that made them difficult to sell.
The little stuffed bar, through glassy eyes, looked back,
To when a reckless child knocked him down from his stack.
The dust on the floor had dirtied his fur.
And a disgrace he would be; of this he was sure.
But that dignified watch had not a bad physical form,
He was neither tiny or massive nor rusty and worn.
The only flaw this watch possessed
Was the price of his gold, which put a budget to the test.

These two products, though mostly content,
Had both felt sadness to a fantastic extent.
The golden watch had been picked up but then set right back down,
With remarks of in approval and abundant astound.
His price was high, and this he knew.
The smiles he received were very few.
And the young little bear cried when he was shunned,
When parents tell their children, "No, dear, not this one."
Love was that their hearts did exclude,
But people had showed them nothing but how to be rude.
The only love they had was the love from each other.
For happieness they depended on one another.

Even though friends, they had their disputes,
About what morals to accept or what ideas to refute.
The watch was wealthy which made him vain.
But the bear was humble; not intricate but plain.
Their different characters made it hard to agree.
Gentle at times was difficult to be.
However, they were each other's only friend,
And despite all conflict they were there 'til the end.

Then one day the manager picked them up with disgust,
And said, "Off to the sale rack! Both of you must!"
Their parents had always taught them that their sale rack was their foe,
For it was where the unwanted things would go.
The manager threw them into the unorganized mess
Where dignity was crushed, yet where prices were the best.
It took only a moment for them to face their worst fear-
They looked around but their friend was not near.
The inevitable truth danced before them
They would probably never see their friend again.

The golden watch was soon robbed out of his grief.
A great accessory he would make, was a rich man's belief.
The man was wealthy and arrogant but promised a better tomorrow
To a dignified watch succumbed to sorrow.
He warily looked around as he was pulled out of his case,
And as he was secured around his wrist he had finally found his place.
He was an arrogant watch on an arrogant man
An opinionated man wearing an opinionated band.
But after while the joyful money of green
Was not as pleasurable as it used to seem.
It gave him the security that at times was desired,
But of this life he soon became tired.
He needed the love that could burn inside,
Someone to talk to; in whom to confide.
And then he felt comfort when he thought of his friend,
His lovely bear friend who was there 'til the end.

The little teddy bear wiped away his tears,
As he saw a small girl who was standing so near.
She picked him up gently with joy on her face,
And skipped around and around with unbelievable grace.
"Mommy! Mommy! I want this one!
Oh, together we will have incredible fun!"
And the woman obliged, though she was poor,
For it was her beautiful daughter that she adored.
The bear grew up with this humble child,
With integrity so great and wealth so mild.
They walked through the forest and explored different things,
The invented kingdoms where they were queen and king.
But the girl grew older and soon became bored,
The games grew childish and she wanted him no more.
But the retired and forgotten bear thought of his friend,
His loyal, golden friend who was there 'til the end.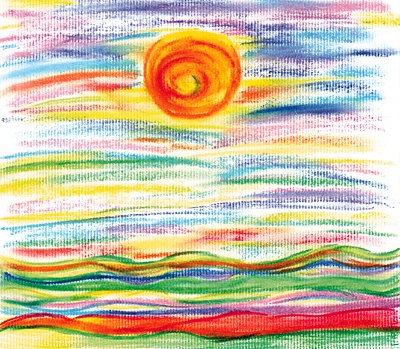 © Jennifer W., Saint Albans, WV