Creature of the Night
February 5, 2010
Moonlight casts shadows behind every tree,
those blood red eyes that are watching me.
He swoops down from the brach,
I couldn't even blink, I didn't have a chance.

The creature of the night tumbles down on me,
as he laughs playfully.
I close my eyes and wait for it to come,
He turns my chin, gently with his thumb.

My breath in my throat catches,
The creature of the night's breath matches.
I know he can feel the pulse benith my neck,
He leans in close and gives it a peck.

I relax more and open my eyes wide,
I laugh and cover my blushing face trying to hide.
"Your face was priceless," He whispered in my ear.
I knew it was him, I had nothing to fear.

He looks in my eyes, they're glowing blue,
"I love you." He says.
"I love you too."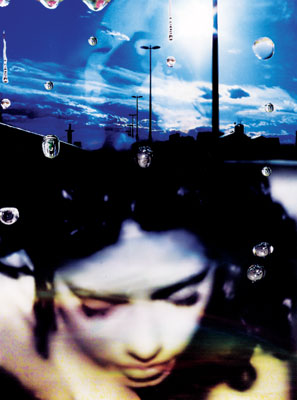 © Becky F., Sacramento, CA