Too Far From Eternity
January 30, 2010
With all the dreams I've had about you,
I've never written of you.
I miss you so much.
Are you missing me from so far away?
She looked down upon me because I cried over you.
As my eyes tear up now,
I wonder if you ever thought I would do that,
ever knew how much you meant to me.
Everywhere I go I see
your face,
feel the hope and innocence you once gave.
So long ago -
longer than I want.
I've never forgotten,
never will,
Though I never had a chance to tell you that,
I promise.
Even though I can't see you now.
If only I could,
so much to say,
so much to tell.
It's like seeing the finish line,
but never being able to
cross.
Except there's nothing ever here to
remind me,
only in my heart,
in my head.
Evertime I look at them,
It may be just me -
but it's you.
Are you wondering where I am now?
What I look like?
Am I the same?
Are you the same?
I miss you,
Why never a goodbye?
And yet, another tear.
Do you even care anymore?
Your smile and goofy jokes,
stupid obsessions
and how nerdy and fun you were.
I hope you never change.
No doubt you were here for a reason,
but now your not here to
help me
figure out why.
Meet me at the end of
eternity
if we're ever meant to see,
what was never meant to be.
What both of us were,
never will be found,
'cause we won't be
around for eternity.
You could be wondering -
only in my dreams you were here.
I've never lost a family member,
but you were close enough.
Too close.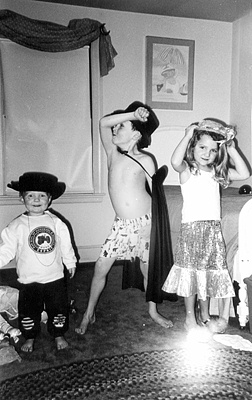 © Courtney M.,Marblehead, MA