In Hopes That the Dream Will Not Come
January 29, 2010
There she sits at the scene of the crime,
With her head in her hands,
Wondering how she got lost in the crowd,
Lost in the sound of the bands.
The sun peeks up over the horizon,
It's showing the end of twilight,
She wonders how she lost herself,
Managed to lose herself that one fateful night.
The crowds surrounded, they pushed and pulled,
But try and try as she might,
She couldn't manage to walk away,
Because she was too filled with fright.
She let them make their fun,
Yet not a word she said.
So it was no wonder she tossed and turned,
Sleepless that night in her bed.
She hears a shot, in the middle of the night,
Interrupting her sleepless dream.
There's one more soul lifted up to the sky,
And small though that may seem,
It was enough for her to change her mind,
Ehough for her to finally see,
That it was wrong to stand back and say nothing,
Wrong to think of only 'me'
She wakes up startled from her afternoon nap,
And quickly looks at the time,
Then jumps up to get ready, afraid to be late,
It's already three oh nine.
Before she leaves she stops and prays,
Orays for stength to include everyone,
In hopes that her afternoon dream,
That awful dream, will not come.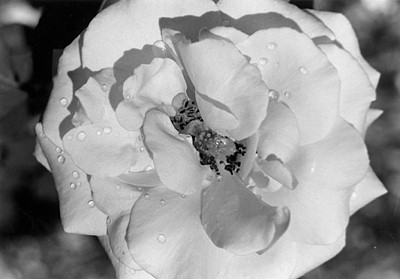 © Kristin O., Quincy, MA