Prayer of Forgiveness
December 18, 2009
With hands extended
I cry out to you.
For so long I've defended
What I knew wasn't true.
You say that you love me,
I say I believe.
So what do they see
When all I do is leave?
I know I've made mistakes
I know I've messed up.
They say you'll forgive me.
But how could you
When all I've ever done
Was hurt you
And deny everyone
Who ever tried to help me,
Who reached out a hand.
I thought my way was best,
I thought I had a plan.
But it seems I was wrong.
I think I knew it all along,
That you were there with outstretched hands.
Ready to take me back.
You called out to me,
But I didn't hear.
Perhaps I was too busy
Doing it my way.
But I want you to know
I'm ready to let go.
To lose it all to find you
To leave the past behind.
They say you cast my sins as far as the east is from the west.
Maybe that's what I need.
For someone to forget,
Even if that someone is not me.
I want to leave behind
All the guilt and the pain.
Sometimes I just wish it would all go away.
And maybe with you
I can stand again.
Maybe things will work out.
Somehow I know they will.
Perhaps not now,
But someday...
Someday I will see through
This dark cloud that hangs over me,
And the light
Will penetrate the depths of my soul
That hurt the most.
You will hael my broken heart.
You will make me new.
You bring peace and comfort.
Nothing else will do.
Because everything beautiful and new comes from You.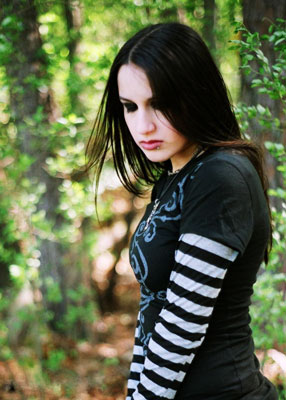 © Rebecca B., Marietta, GA