Bayou Summer
December 6, 2009
In the heat of a bayou summer,
The moon is high in the night
Stars dot the dark, dark, sky
And fireflies glow in sight

In the heat of a bayou summer,
Crickets chirp throughout the air
Bullfrogs croak to one another
And a whippoorwill's cry you can hear

In the chill of a bayou summer
Momma tosses, turns, and cries
Poppa comes out head in his hands.
"Maggie, she's gone and died."

In the rush of a bayou summer
I can't believe the words he said
She can't be gone, she just cannot
But in my heart I know she's dead

In the sorrow of a bayou summer
Friends and family gather around
My neighbor, Jackson comes to me
The preacher is the only sound

In the comfort of a bayou summer
Little Davey rushes to my side
"Maggie, why'd she have to go?
Why couldn't someone else die?"

In the grief of a bayou summer
I take my brother's hands
"You listen well, Davey Joe,
Momma's now in a better land."

In the speed of a bayou summer
It's now my fifteenth year
Momma will never see me
I hope I can live without fear

In the passing of a bayou summer,
Poppa goes right back to work
Hauling around our little farm
Not giving a care, like a downright jerk

In the mutuality of a bayou summer
Grams and Gramps come to stay
Perhaps they really mean the best
But I want them to go away

In the love of a bayou summer,
Grams holds me tight
"Don't lose heart now Maggie-Rose,
You do what you know is right."

In the friendship of a bayou summer
Jackson comes right to me
"I'm sorry," he mutters and looks away
I hope someday he'll care for me

In the mourning of a bayou summer
I can't see where Momma rests
Something about that place
Gives me such an awful pest

In the chill of the bayou summer
Poppa never talks to me
Something about him nowadays
Just makes me want to flee

In the calm of a bayou night
Grams and I sit on the porch
Poppa and Gramps smoke big cigars
And Little Davey plays with a torch

In the heat of a bayou summer
Momma rests peacefully under the willow tree
Flowers grow around the grave
Under the dirt, Momma lies without a worry

At the hour of midnight bayou
I creep towards the dirt
I cry and weep, tears flow out
And a feel a soft hand on my shirt

In the darkness of the bayou night
Jackson holds me in his arms
I shed soft tears as he kisses my hair
I know with him, I won't find any harm

In the heat of the midnight bayou
He slowly, shyly touches my face
Our eyes meet and we move closer
My heart pounds and begins to race

In the silence of the summer bayou
We stand together, just like that
In that moment I am whole
Not empty and sad and flat

In the understanding of a bayou summer
I accept that Momma's gone
Maybe an angel needed her
And in heaven she will be shown.

In the light of a bayou dawn
I watch as Poppa visits the grave
He lays a lily and hides his face
Then he snaps out and calls for Dave

In the changes of bayou summer
I watched my momma die
I kissed the boy I love the most
And I saw my Poppa cry.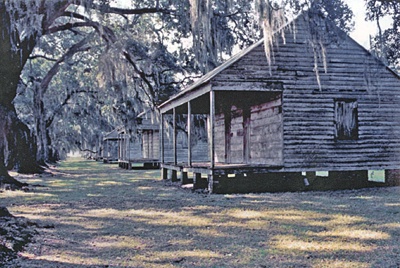 © Jacques L., Reserve, LA