My Last Moments
December 5, 2009
i look out at the water, enjoying
my last moments.
As i walk down to the bridge,
I think of what a hectic life
I have led, and what a relief
it will be to end it.
As i plummet off the edge,
i pray that my friends and
loved ones lead a
longer and more fulfilling life
than i have.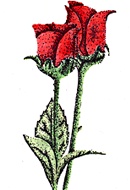 © Sarah M., Phoenix, AZ