Bribery & Theft
December 3, 2009
You a roguish pirate and I the English queen;
I sit upon my mighty throne, crown on head held high,
And watch closely o'er my people with blue eyes sharp and keen
To keep away that pain that leaves the good alone to die.

I sounded the alarm when first I saw you there appear,
Your sword in hand, your dagger drawn, no pity in your smile;
Despite the men who guard the gate, you strode up with no fear,
And through my mask, I saw the light reflect in your eyes wild.

From my throne, I heard the clink of gold coins changing hands;
With a bow, the guards stepped back, thus leaving your path free.
Across seas you had travelled, from land to foreign land,
And soon I found your purpose was not gold, not blood – but me!

Your bold red lips, your devilish wink, that lovely rascal's grin,
I pulled up my steel barrier but knew it was too late;
Though you were cruel and cold and dark, I paid no heed to sin,
And I, the mighty reigning queen, released my life to Fate.

You bribed the keepers of my heart and stole away my soul
To hold beside you in the night when cold winds 'round you blew;
I must admit, never before have I e'er felt so whole
As with the pirate whose roguish smile gave me life anew.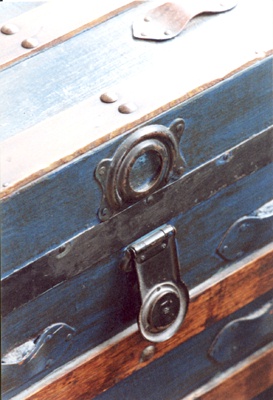 © Amanda F., New City, NY