I am who am.
November 27, 2009
I am the dreamer of all who have dreams-
The speaker whose voice resonates between worlds-
I am the single cry alone in the desert-
I am the communal rejoicer in the oasis.
I am for everyone and anyone and I possess a soul-
That transcends the question of for whom the bell tolls.
I am a malady for those who are in stasis-
I am constantly striving to be more.
I am the angel of the abyss-
I have bridged between places above and below,
I have walked across the air and earned the right to not fall-
I am doing things I love so well the doubters will all stop and stare-
I will be hearty of mind when my body is brittle-
I will be a strong tree to shelter fragile winter saplings.
I am the fame and the glory you seek-
I am the nurturer, I am the mother's chant-
I am the righteous violence which you can never recant-
I have become the shatterer of ignorance-
I break those who are hated and therefore weak-
I am the firebrand and I am the patriot-
I have a function and the world needs me-
I am no minion to fate and I look unflinching into the face of destiny-
Because I have chosen what I have become,
I am a servant to all but inferior to none-
I am the laughter among the slaughter and the chaos-
I am the frightening pivot around which the Earth spins-
Nothing you say or do will make me less than a merciful saint-
I am pure and I don't care about flowers-
I've never needed them to keep my power-
I have kissed the face of God and I have loved as one with our Maker-
I have proven that I can make anyone tremble as He would a Shaker-
I am much fear but I am more resilience and strength-
I have learned that cowardice and impulse are the parents and friends of Honor-
I am suffering and I am withering but I am also sympathetic and growing-
I rule by fear and love and I am the essence of charity-
All this time, I've been degraded and pushed down-
I am the mother and the saviour and the ghost-
I am your nemesis but I am your host.
I am who am,
But what you make of me is up to those all around.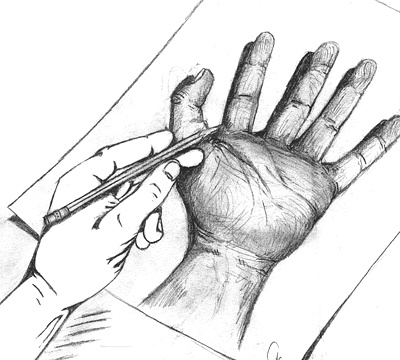 © Casey C., Rockport, ME