Why It's Called "Present"
November 14, 2009
Some folks I know do long for a time
When simpleness couldn't be beat
A time when doors were never locked
And children played in the street.

Even I can sometimes find
I wish I could travel back in time
And know the forgotten naiveté
Which was pure as morning dew, they say.

But if I were to travel back,
I'd miss all that in the haze
In reality and the sarcast
Of my earlier future days.

I'd rather be born at the time it was meant
And read of the past in books
Than muddle around in a strange old age
No matter how simple it looks.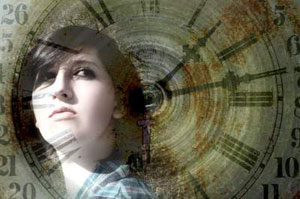 © Ryan K.