The Woods
September 11, 2009
Why do I feel so lonely I never used to before,
I used to be so satisfied but now I cry for more.
My tears flow so steadily my heart beats so fast,
I can't quite forget the memories of my very vivid past.
I feel so lonely in these large thick woods that I guess I will call my home,
I will never find my way out as long as I shall rome.
My sadness hangs over me as the canopy of trees,
The sounds of the animals are my outcries and my so sadly spoken pleas.
I wish someone could save me and pull me from this place,
Until then my time passes and slowly turns to waste.
I fertilize the soil with my large and wet drawn tears,
instead of carbon dioxide the plants feast on my fears.
I think of darkness, loneliness and other scary things,
this is what sadness never seems to fail to bring.
People turn around and look nastily towards me,
They obviously don't know what constantly hangs over me.
The dread-filled days the dark filled nights,
My nightmares come after me, but I don't care to fight.
What's the point you'll never win,
It will just continue to wear you down thin to thin.
Stay away from these woods don't dare to come about,
Because once you enter this dreadful place don't expect to come out.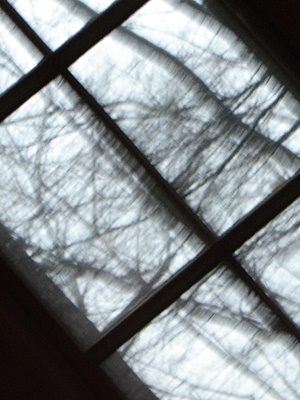 © Claire H., Boxford, MA