Found and kept
August 18, 2009
Somewhere in his mind
he knew he left you behind
he locked you in a shell
Until it was time for you to rise and propel
Stifled and impaired
Helpless and weak
He lay there day after day
Not knowing if he could speak
Or if so what would he say
This boy knew many things
How often pain really exists
The truth about death, how there is such thing as
One last breath
To avoid the pain he had to see
He locked all of him away
Hoping for destiny
To take him to a place where he
Can be a kid and just be free
Inside this shell lay clenching teeth
A little muffled yelp
All he needs is a little help
Years and years passed until childhood was behind
Here are the words of the little boy who once yelped a cry
All these years I left you behind
Not knowing if I could ever go back to the past
If so how long would that trip last!
I lived in an empty shell all my life
The cruel memories of bitterness fights
Sure makes the summer feel like cold winter nights
I never felt warm
Not even now
I went back to the place where I left my sole
I now don't feel cold only
Settled at the least
My happiness was not buried deep
I thought finding my smile would be harder than digging for bones
But I didn't have to look
If you know what I mean
It was there in my heart the whole time
I froze it so it couldn't tear apart
I had to protect my heart!
Now I smile and never stop
For im all grown up
And I moved on
The past is the past
It's over at last!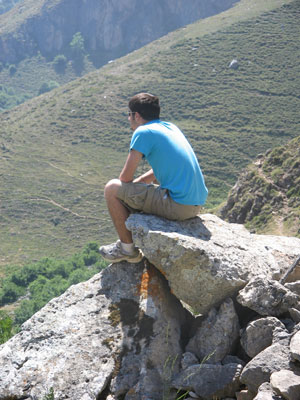 © Bonnie K., San Antonio, TX