Head Over Heels
August 18, 2009
I get queasy and ill whenever you're around.
I can't utter word
I can only stutter,
Or else say something I wish I hadn't.

I don't think I've ever heard a thing you've said,
I've been trying to ignore rockets in my head.

My head is spinning
I think I might faint
Blood is rushing to my face
At a speed too great to calculate.

My eyes won't listen
When I tell them not to stare.
They've got a mind of their own,
And so does my heart.

Ach! What have you done?
Quick! Somebody call 911!

Falling in love? Hah!
More like tripping on an untied shoelace,
Rolling down a hill, and off a cliff
In to the swirling depths
Of a river that's about to go over a waterfall.

Now you tell me
The odds of landing on my feet.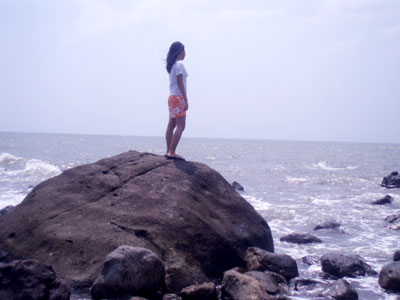 © Grace L., Bacolod City, Philippines